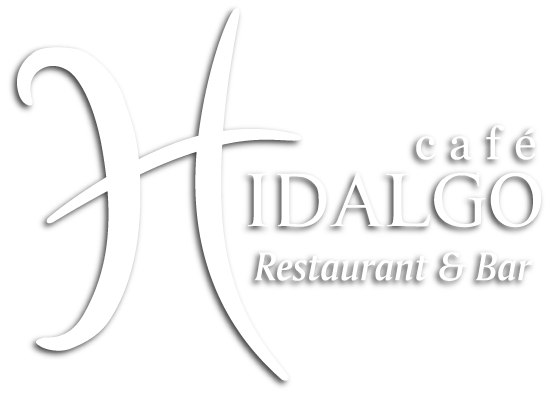 Café Hidalgo offers authentic foods from Mexico, Spain and Latin America, and is a wonderful place for a casual lunch in the courtyard, a glass of sangria in the bar with friends, or an elegant dinner for two in our romantic dining room.
Café Hidalgo provides catering and planning for private events in the beautiful Villa del Sol courtyard. The courtyard can accommodate up to 200 guests. We have hosted wedding ceremonies and receptions, anniversary parties, high school reunions, corporate parties and a variety of other events.
La Bodega (our tasting room) holds wine tastings on a regular basis. In the bodega, we offer private lunches or dinners for up to 12 guests. Wine, tequila, scotch and other beverage tastings can be arranged to add an elegant touch to any private gathering. Café Hidalgo has an extensive and eclectic wine list. Full bar service is also available.
Contact: Mike Oates
Telephone: 714-447-3202
Website: www.cafehidalgofullerton.com
E-Mail: Click Here